Minimum requirements to run Anno 2205 on PC
If you are looking to run Anno 2205 on your PC, it's good to take a look at the minimum requirements and see if you can REALLY run it.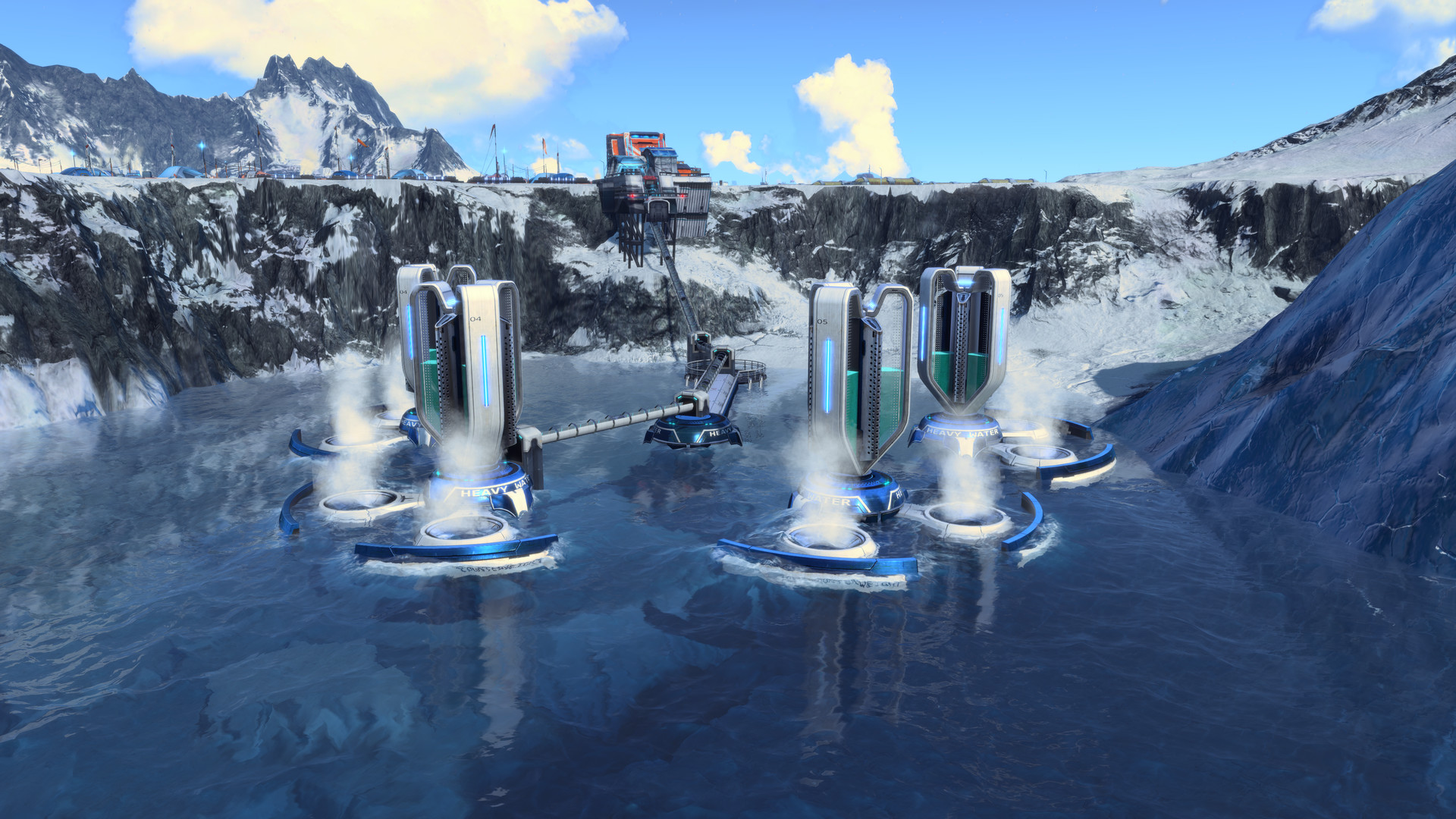 Minimum requirements – Anno 2205
OS: Windows 7 SP1 or Windows 8.1 or Windows 10(64bit versions)

Processor: Intel Core i5 750 @ 2.6 GHz or AMD Phenom II X4 @ 3.2 GHz

Memory: 4 GB RAM

Graphics: nVidia GeForce GTX460 or AMD Radeon HD5870 (1024MB VRAM with Shader Model 5.0)

Storage: 35 GB available space

Sound Card: DirectX Compatible Sound Card with latest drivers
Recommended Requirements – Anno 2205
OS: Windows 7 SP1, Windows 8, Windows 10 (64 bit versions only)

Processor: Intel Core i5 2400s @ 2.5 GHz or AMD FX 4100 @ 3.6

Memory: 8 GB RAM

Graphics: nVidia GeForce GTX 680 or AMD Radeon HD7970 or better (2048MB VRAM or more, with Shader Model 5.0)

Storage: 35 GB available space

Sound Card: DirectX Compatible Sound Card with latest drivers
---
Ultimate Edition Get the full Anno 2205 experience including all update and add-on content. Develop your civilisation on earth, in space and on the moon to stay in the race for ressources and influence. The Ultimate Edition is the best way to discover human-kind's next step into the future. The Ultimate edition includes the 3 free DLCs, Wildwater bay, Veterans and Big Five, and 3 premium DLCs : Tundra DLC: - Discover new gameplay tactics as you will need to dry the marshes before settling. - Manage all-new production chains and unlock a space-wide module type to improve farms and factories in all regions. Orbit DLC: - Conquer space by building, expanding and managing your own modular space station. - Go even further in expanding your conquest and manage Nexus, a powerful AI controlling the newly accessible space station modules. Frontiers DLC: - Unveil the synthetics, a man-machine new faction - Discover three new sectors - Fight enemy invasions in regular sectors - Unlock new customisation options About the GameAnno 2205™ – the beloved city builder takes off into space! In Anno 2205™, you join humankind's next step into the future with the promise to build a better tomorrow. You conquer Earth, establishing rich, bustling cities and grand industrial complexes, but to secure the prosperity of your people, you must travel into space. A scientific breakthrough in fusion energy promises to revolutionise all aspects of society. The necessary isotope, helium-3, can only be found in harvestable quantities on the Moon. Venture into space and settle on the Moon in the thrilling race for resource and power. Anno's masterful economic gameplay is back and taking strategic city-building simulation to new heights, launching into space! THE ACCLAIMED CITY BUILDER REACHES FOR THE STARS Anno 2205™, the sixth title in the award-winning city-building franchise, expands into space. Colonise continents on Earth, establish bases on the Moon, and mine the Moon's resources to transform your cities into thriving metropolises. UNLIMITED CITY BUILDING Thousands of hours of accessible and challenging gameplay let you go beyond the story and ultimately grow monumental cities with thousands of buildings. You control your growing corporation simultaneously on multiple locations on Earth and the Moon. Gameplay brings a revolutionary session mode that lets you play on multiple islands, instantaneously connecting different regions. Anno 2205™ is the biggest in the series, offering unlimited replay value on islands five times bigger than in previous games. INDULGENT GRAPHICS BRING YOUR CITY TO LIFE The new game engine offers a true sense of grandeur and brings an unprecedented level of detail and immersion. Your city comes to life with flying cars and more than a million thriving citizens alongside churning factories, grinding mines, and amazing wildlife, all completely animated and driven by your actions.
Anno 2205 is avaible for ['PC'].