Minimum requirements to run Arena Hero on PC
If you are looking to run Arena Hero on your PC, it's good to take a look at the minimum requirements and see if you can REALLY run it.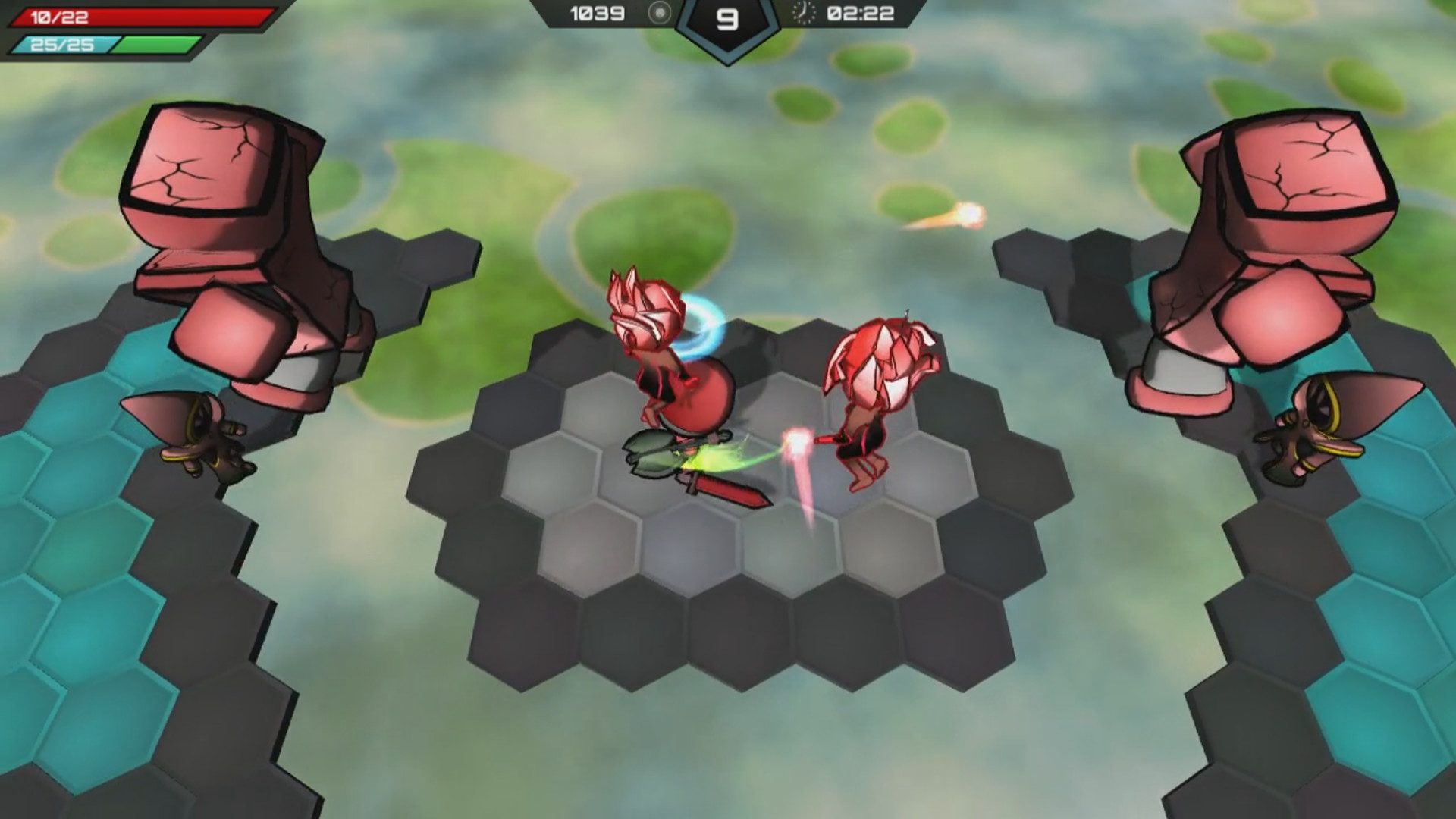 Minimum requirements – Arena Hero
OS: Windows Vista

Processor: 1.6 GHz

Memory: 512 MB RAM

Graphics: 512MB dedicated VRAM

DirectX: Version 9.0c

Storage: 450 MB available space
Recommended Requirements – Arena Hero
OS: Windows 7

Processor: 2.4 GHz

Memory: 4 GB RAM

Graphics: 1GB dedicated VRAM

DirectX: Version 9.0c

Storage: 1 GB available space
---
Fight your way through waves of unique enemies and evolving levels. Altering your character throughout battles in the arena by grabbing upgrades and pickups that change the way you fight throughout your battles.Evolve your character your wayThe arena will award you with item drops as you battle throughout, choose how you evolve and change throughout the battle with strange items that will change how you approach the next wave. Learn what items fit how you play and what works best for the fight ahead of you. Think ahead in an arena and decide to invest in stronger early game items, or try to aim to get the pieces of a powerful set to blast through the rest of your fight. You will need to make the most of what you find, so plan ahead accordingly!Unique abilities and items as you progressUnlock more specialized items and abilities as you make your way through the arenas, with unique items focused on different approaches in the arena. You'll be able to broaden your strategy and change your loadout based on the battle ahead, from defensive high health items, to energy based speed gear or even high risk luck based items.The Arena turns against youStrategic use of the arena and Hero positioning can allow you to make the most of the arena you find yourself on. You'll be able to use the gaps to your advantage to get dangerous enemies to fall off the arena, as you progress enemies will grow and turn this weakness into an advantage by gaining special abilities from the environment. As your enemies change the way they fight, you'll have to change up your strategy and how you use the arena environment to your advantage.Gain new skillsAs you gain reputation and skill fighting in the arenas, you'll be able to upgrade your skill set gaining better abilities and stats, allowing you to try different loadouts and strategies with ease. You'll be able to specialize your Hero as you progress in order to maximize your power in the way that you prefer to fight.Unique Enhancers change up the ArenaSlaying special enemies will award you with unique specialized items - enhancers. Using enhancers you'll be able to drastically change the way the arena behaves and how you approach your battles. From super defensive enhancer abilities to high risk high reward, with some even adding unique special abilities to your hero, by mixing up different Enhancers you'll be able to experience battles on your own terms.
Arena Hero is avaible for PC and macOS.