Minimum requirements to run PARTICLE MACE on PC
If you are looking to run PARTICLE MACE on your PC, it's good to take a look at the minimum requirements and see if you can REALLY run it.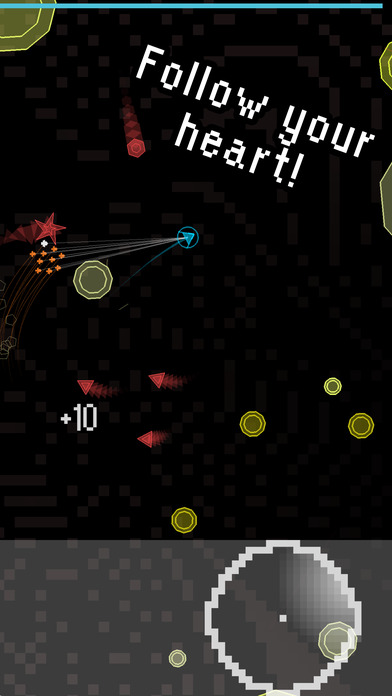 Minimum requirements – PARTICLE MACE
OS: Windows XP

Memory: 2 GB RAM

Storage: 100 MB available space
Recommended Requirements – PARTICLE MACE
OS: Windows XP / Vista / 7 / 8 / 10

Memory: 4 GB RAM

Storage: 100 MB available space
---
Unlike in traditional twin stick shooters, in Particle Mace, you destroy your enemies by swinging giant boulders at your enemies. It takes a deep understanding of your own weight, thrust, and inertia in order to be a master Particle Mace gladiator, but once you get in the zone, this game satisfies like no other. PARTICLE MACE is a game about capturing the thrill of classic arcade games with a new, physics based mechanic. PARTICLE MACE is a game about trying not to die, but that's impossible. PARTICLE MACE is explosive arcade fun for 1-4 players that pays homage to twitch games of the past, but replaces the typical guns with an unruly physics-based weapon. Take control of a tiny ship in an extremely hostile universe, and defend yourself as long as possible from enemy ships and asteroids using a collection of trash particles tethered to the ship. To survive, you must carefully navigate around the many hazards while building up momentum to swing your weapon into your foes or your friends, all in a field of brightly abstracted visuals and an entrancing procedural background. Features: ■ 150 Missions ■ 1-4 Player Local Coop ■ 9 Ships to Unlock ■ 2-4 Player Deathmatch ■ 2-4 Player Arcade Co-op ■ Leaderboards ■ PS3, PS4, Xbox One & Xbox 360 Controller Support Game by Andy Wallace Music by Nathaniel Chambers Audio by K. Anthony Marefat & Bobby Fata PR by Maya Kramer
PARTICLE MACE is avaible for PC, macOS and iOS.