Minimum requirements to run SpaceWorms on PC
If you are looking to run SpaceWorms on your PC, it's good to take a look at the minimum requirements and see if you can REALLY run it.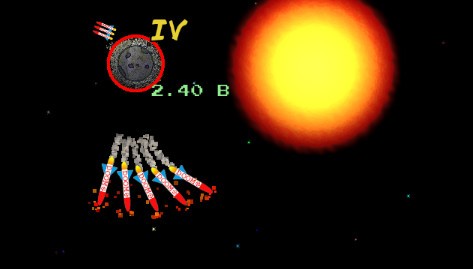 Minimum requirements – SpaceWorms
OS: Windows XP or later

Processor: Intel Celeron or better

Memory: 512 MB RAM

Graphics: GPU with OpenGL 2.1

Storage: 150 MB available space

Sound Card: yes
Recommended Requirements – SpaceWorms
OS: Windows 8

Processor: Intel i3

Memory: 1024 MB RAM

Graphics: GPU with OpenGL 3.0

Network: Broadband Internet connection

Storage: 250 MB available space

Sound Card: yes
---
SpaceWorms is a game for 2 to 5 players (on a single computer or via the mighty internets) in which you launch rockets, conquer new planets, gather way too powerful upgrades, and probably end up shouting at each other. You play the game in turns (the rage is real-time, though), starting with an underdeveloped planet full of puny little worms in an overkrauted (You guessed correctly, we are from Wormany.) and pretty flat solar system. Since rockets promise more fun than diplomacy (take that, Civilization!), you bomb each other to worm hell (except 'wormagnostics') until only one worm people remains. But beware: These rockets will be influenced by the old nemesis of all what is worm: gravitilation (it's squared!). Choose your strategy wisely, mighty one, for only then you will be the last worm crawling.
SpaceWorms is avaible for ['PC'].