Minimum requirements to run VehiCraft on PC
If you are looking to run VehiCraft on your PC, it's good to take a look at the minimum requirements and see if you can REALLY run it.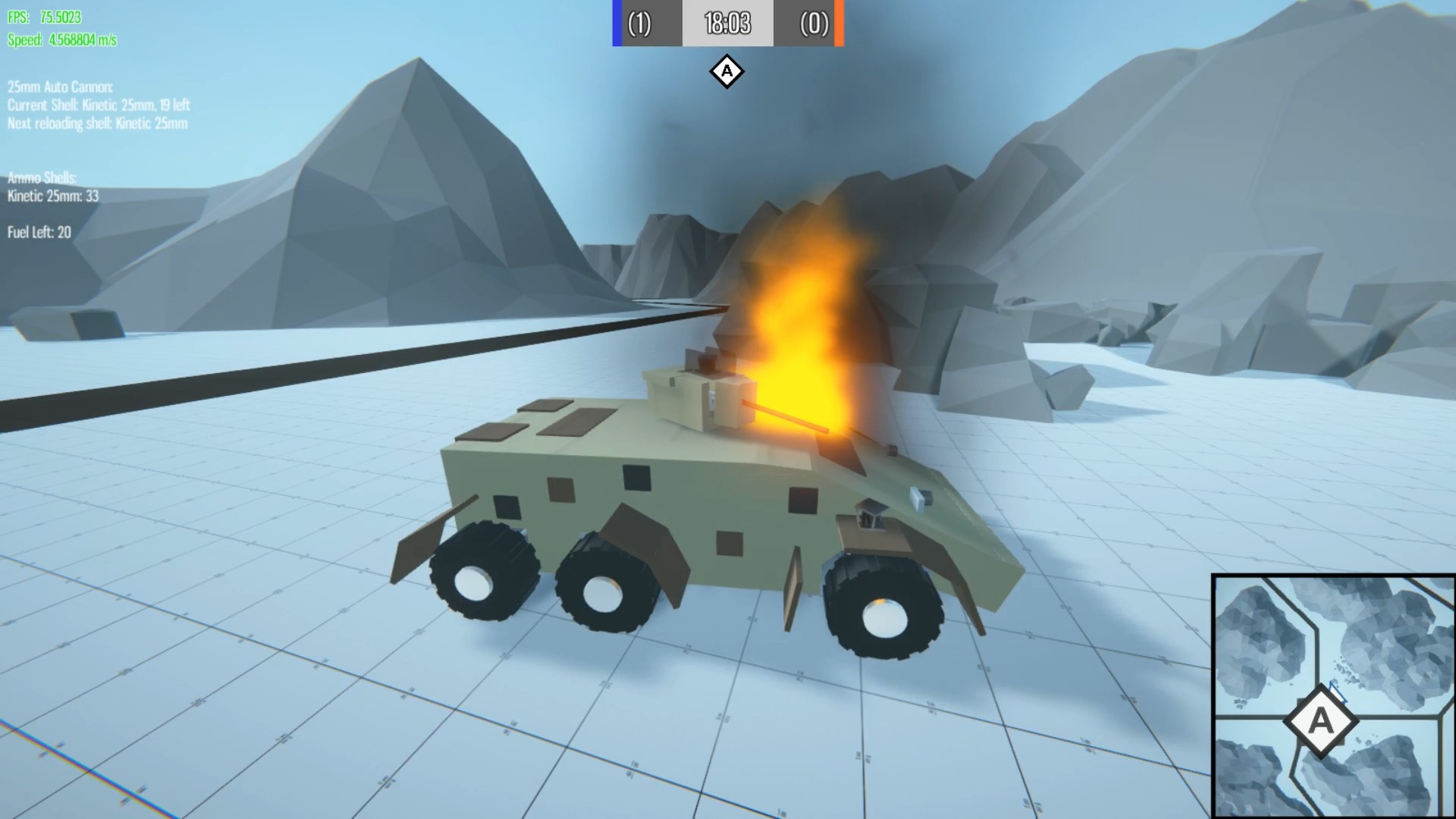 Minimum requirements – VehiCraft
OS: Windows 7 SP1+

Processor: i5-3570K or FX 8350

Memory: 4 GB RAM

Graphics: GTX 960

DirectX: Version 10

Storage: 1 GB available space
Recommended Requirements – VehiCraft
OS: Windows 10

Processor: Ryzen 5 2600 or i5 8600k

Memory: 8 GB RAM

Graphics: GTX 1070

DirectX: Version 12

Storage: 2 GB available space
---
Overview This is a vehicle sandbox crafting game that you can build different ground vehicles to fight other vehicles. This game gives the maximum freedom for object placement and customisation for your vehicle. This game has semi-realistic weapons and projectile simulation to increase the depth of the vehicle building process. This is not a full-physics simulating game, therefore more vehicles and chaotic battles can be achieved without costing too much performance.Building This game provides a Freeform building system to allow players to create different vehicles with intuitive UI in order to keep it clean and simple while maintaining the depth on how players can craft their vehicle.Vehicle Management This game uses folder structure to allow players to have full control in managing their vehicles. Navigating folders and performing actions are all in one place, easy and simple to use.Workshop integration Steam workshop integration allows players to share their vehicles to the community and download the vehicles they like from the community.GameplayThis game allows you to fight with AIs using vehicles of your choice. Different maps with various features to force players' vehicles to adapt to it. Future updates will also bring more maps, custom AIs and campaign mode as well.Video tutorials, hints and guides This game has video tutorials, hover hints and guides integrated to the game so that new players can get used to the game with minimum effort.
VehiCraft is avaible for ['PC'].