Minimum requirements to run VR Battle Grid on PC
If you are looking to run VR Battle Grid on your PC, it's good to take a look at the minimum requirements and see if you can REALLY run it.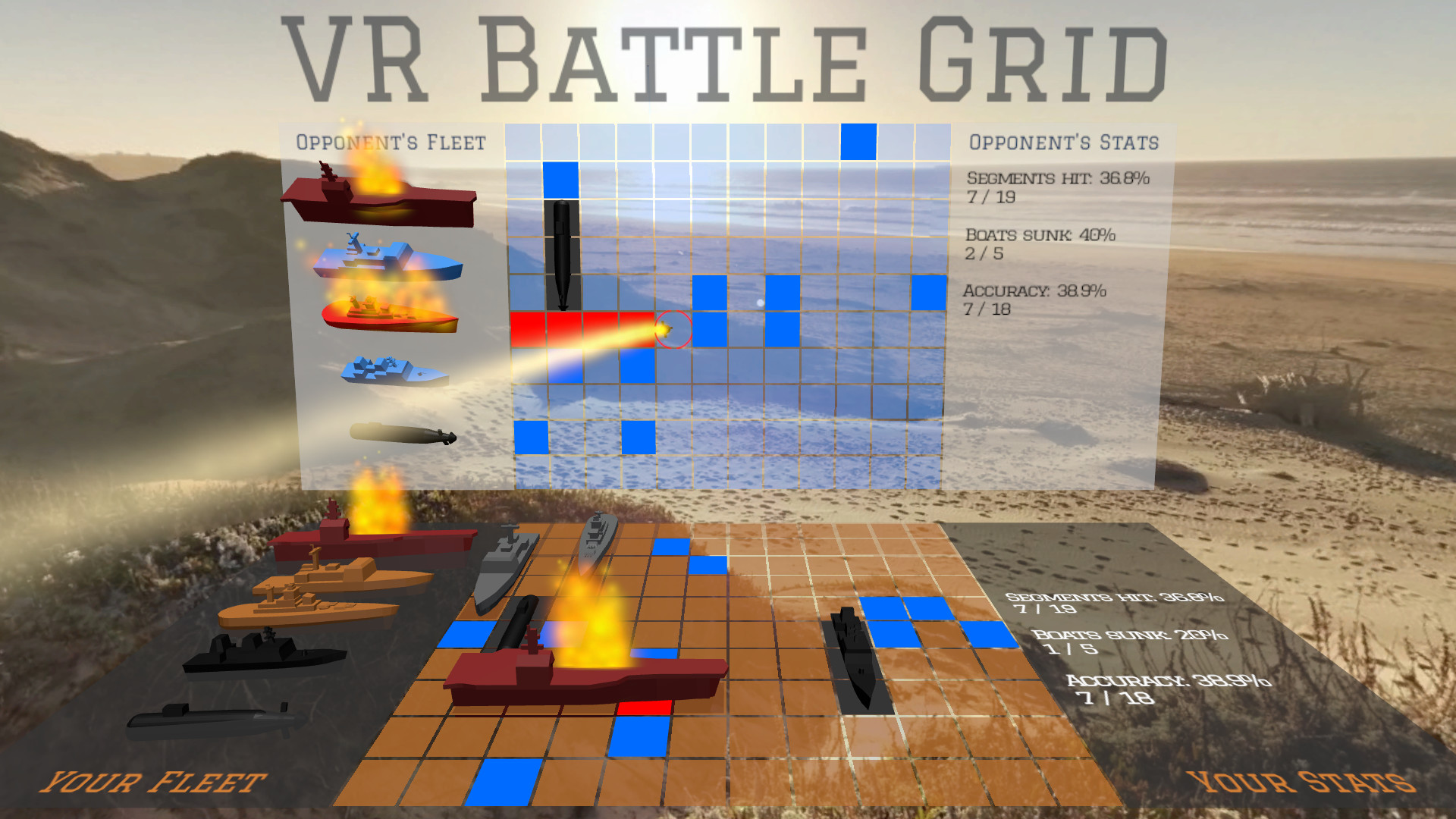 Minimum requirements – VR Battle Grid
OS: 7

Processor: i5 6500K

Memory: 4096 MB RAM

Graphics: Geforce GTX 970

Storage: 128 MB available space

Additional Notes: Any VR ready PC which run most HTC Vive apps well should work just fine.
Recommended Requirements – VR Battle Grid
OS: 10

Processor: i7 6700K

Memory: 8192 MB RAM

Graphics: Geforce GTX 980

Storage: 256 MB available space
---
Ready to sink the fleet? Step right into VR Battle Grid where you are the naval commander and the rockets are ready to launch! It's you against the machine. Do you have what it takes to win? Hunt down six classes of hidden ships: Aircraft Carrier, Amphibious Assault, Cruiser, Littoral Combat, Destroyer, Submarine. This classic strategy game played and known the world over by many names, including battleship, battleships, sea battle, salvo, combat, wings, grid attack, ship attack, attack at sea, l'attaque (French), bataille navale (French), Морской Бой (Russian), zeeslag (Dutch), 海戦ゲーム (Japanese), okręty (Polish), and more. Once you strap our your HTC Vive headset you'll definitely want to put on those headphones (or earbuds), because VR Battle Grid uses true spatial audio to create the most immersive experience. True spatial audio means that a rocket directly behind you sounds different from one directly ahead, and splashes at your feet sound different than one above you. This is an early version, but it already fun to play. Your feedback is greatly appreciated. Please tell me ([email protected]) what you like and don't like about the game, so I can make it better.
VR Battle Grid is avaible for ['PC'].