Minimum requirements to run Wrack on PC
If you are looking to run Wrack on your PC, it's good to take a look at the minimum requirements and see if you can REALLY run it.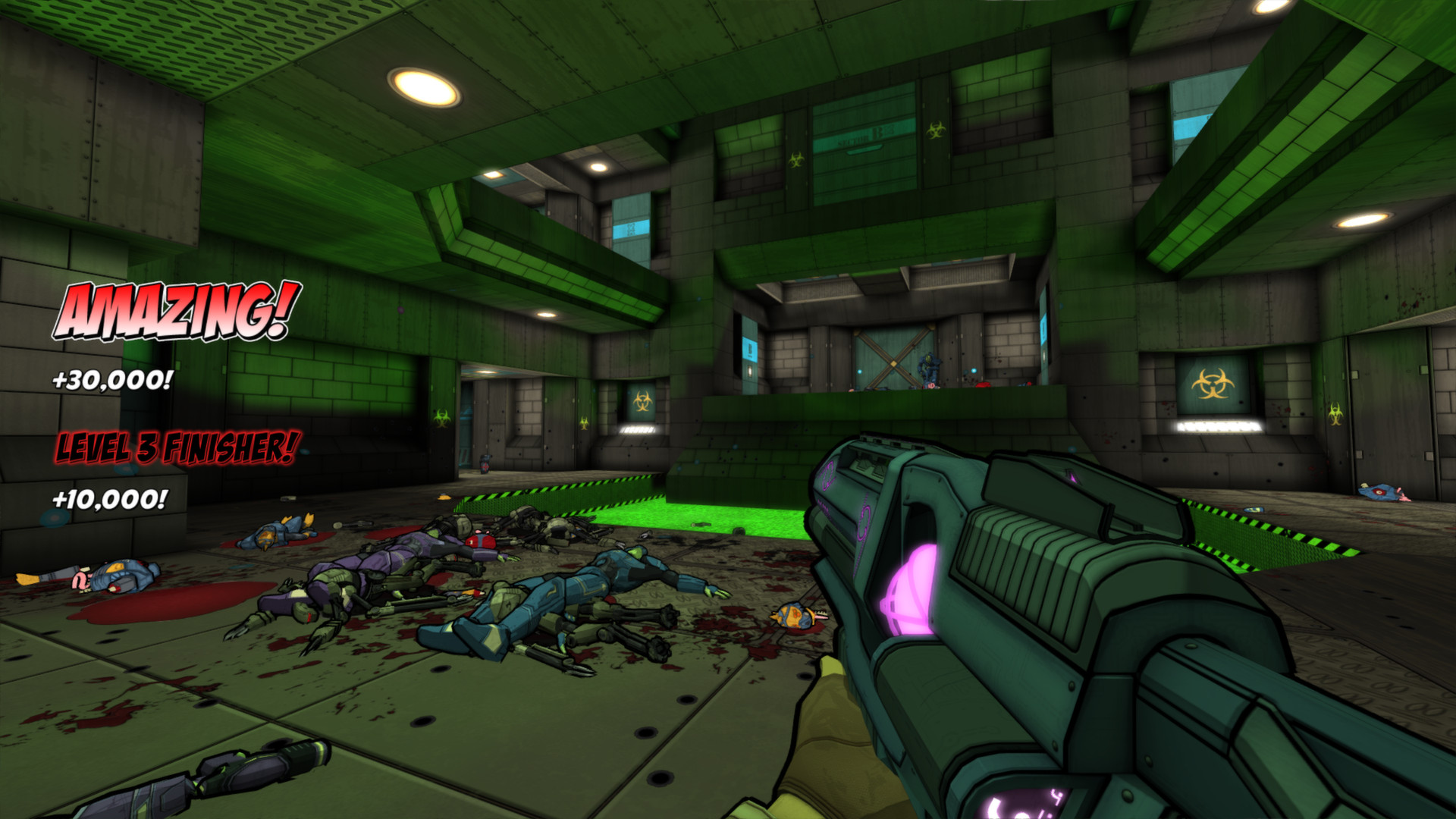 Minimum requirements – Wrack
OS: Windows XP

Processor: Dual core 2.0 GHz

Memory: 1 GB RAM

Graphics: Nvidia 8600GT/ATI HD 4650

DirectX: Version 9.0c

Storage: 750 MB available space
Recommended Requirements – Wrack
OS: Windows Vista

Processor: Dual core 2.0 GHz

Memory: 2 GB RAM

Graphics: Nvidia 8800GT/ATI HD 4850

DirectX: Version 9.0c

Storage: 1 GB available space
---
Introducing the arcade shooter - Wrack! Combo your way to victory in this addictive single-player adventure. Slaughter countless enemies as you build up long kill chains, and wipe them out with powerful chain finishers. Plus, with Steam Workshop and extras like Time Attack, the action never has to end!Key FeaturesCombos and Chains - Be a badass! Take monsters down by the dozen, and rack up addictive fighting game-style kill chains and kill combos! Finishers - Use your kill chains to unleash devastating chain finishers! Use them to wipe out groups of enemies, take down powerful enemies... or even bosses! Mega Man-style Bosses - Battle bosses (and minibosses!) inspired by games like Castlevania and Mega Man! Learn how to evade their attacks, and then take them down! Extra Modes - Compete against yourself, your friends, and the world in Wrack's Time Attack and Score Attack modes! Your best entries are saved to the Steam leaderboards. Steam Workshop - Create your own levels or fully-fledged mods! Share or play the creations of others using Steam Workshop.Reviews'It reminds me of first-person Mega Man.' -- Keiji Inafune 'One of those better than it has any right to be experiences.' -- Jim Sterling 'Wrack is great!' -- John Romero 'I think they're developing a really nice game here.' -- TotalBiscuit
Wrack is avaible for ['PC'].